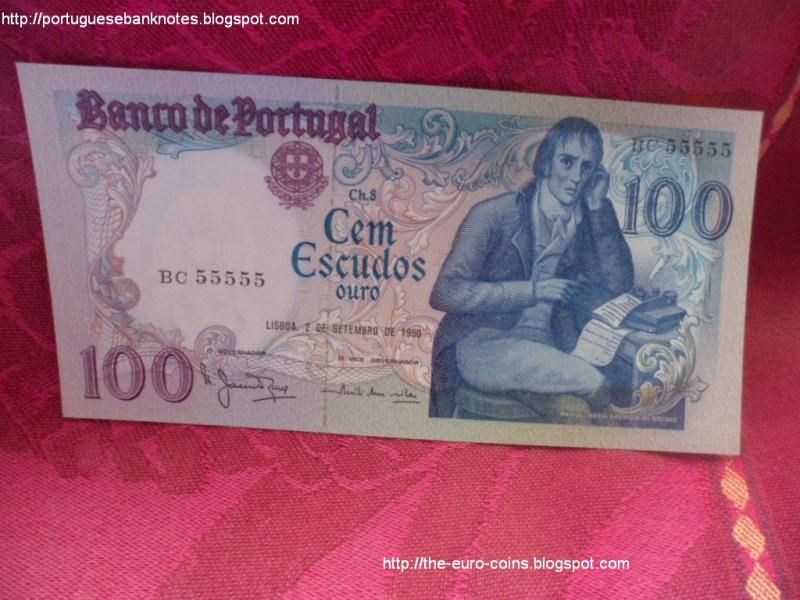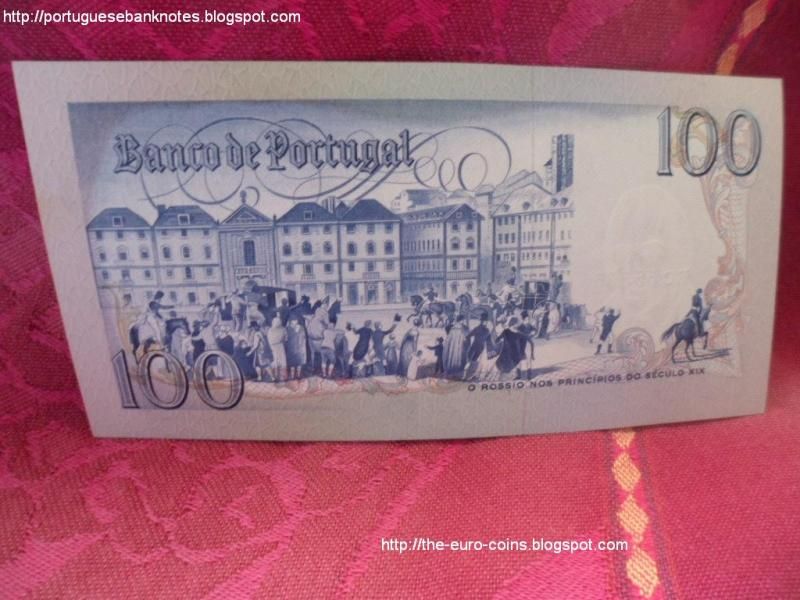 Single Digit Repeater
Probabilities: 9/99999 or 1/11111 - Serial number formed with the repetition of a single digit. The solid number is also a palindrome (radar note).
This extremely rare portuguese banknote portrays the romantic poet Manuel Maria Barbosa do Bocage,
who was born in Setúbal (1765-1805), a town south of Lisbon,
seated on the right with paper, books, pen and ink
. Printed in blue, pink and purple.
The reverse of the note shows a portion of Lisbon - image of Rossio Square as it was in the early 19th century, with crowd scene, printed in blue, pink, red and green.
First issue: 1980, 2 September Issuing number: 30.944.000
Second issue: 1981,

24 February Issuing number: 100.400

.000
Third issue: 1984, 31 January

Issuing number: 49.948.000
Fourth issue: 1985, 12 March Issuing number: 29.979.000
Fifth issue: 1985, 4 June Issuing number: 20.278.000
Recalled

:

1990, 31 May