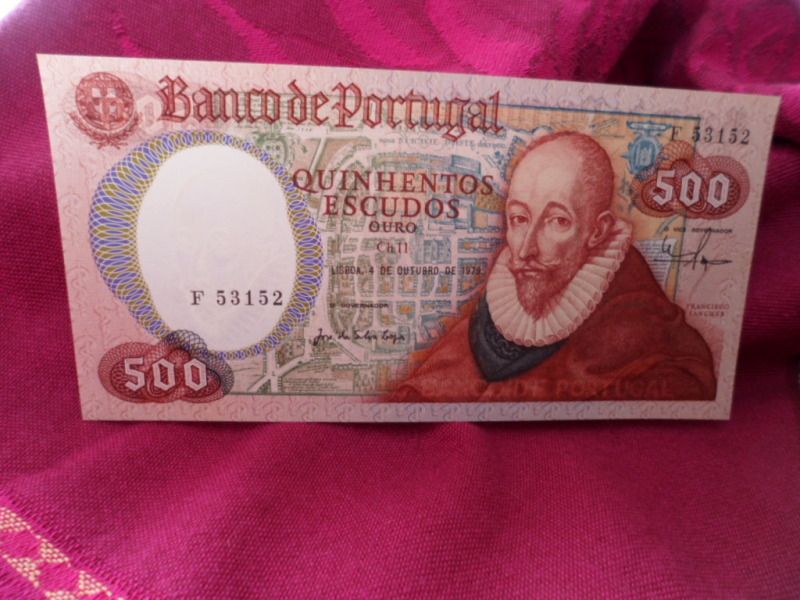 Depicted in the image is another uncirculated 500 escudos portuguese banknote. This time with the portrait of Francisco Sanches on the right, and an old (1594) street layout of part of Braga on the centre. Design printed in red-brown, blue and green.
In the reverse, on the left, is a 17th century street scene in Braga (Archbishops Square). Design printed in red-brown and violet.
Francisco Sanches was born in Braga (1550). He was a Portuguese Doctor, philosopher, Physician and writer of Jewish origin. He was a professor of philosophy and medicine at the University of Toulouse (France), where he died in 1662.
Issued date:1979, 4 October
Issuing number: 5.684.000
Recalled: 1990, 31 May